TaDa Gaming got me interested in the variety of its games. We met representatives of this company at iGB Amsterdam. The number of slots created by them exceeds 100+, each interface is translated in almost 12 languages and, last but not least, all of them are certified by Gaming Laboratories International (GLI).
By detail discovering of these slots, I concluded that they are great for bitcoin players. The crypto community consists of creative, modern and advanced members who find it not enough just to play standard games, as they tend to get bored quickly.

TaDa Gaming software provider short characteristic

| Characteristics | TaDa Gaming data |
| --- | --- |
| 🗓 Year of foundation: | 2019 |
| ⚙️ Developed games: | 100+ |
| 👨🏻‍💼 Owner: | Andy Huang |
| 🗂 Main genres: | Animals, History, Treasures, Adventure |
| 🎲 Types of games: | Slots, Fish, Crash, Table&Card, Bingo |
| 📍 Headquarters location: | Malta |
| ₿ Games with bitcoin: | Available |
But boredom is definitely not about TaDa Gaming, and now you will understand why I think so. They have the latest fast-paced games in their arsenal, such as:
---
Wheel – a game in which 4 wheels rotate at the same time. They can be divided into 2 main areas:
The 2 outer wheels contain the main characters. There are 3 of them in total: Red Crystal (x4.3), Blue Crystal (x4.3) and Bonus Chest (x210 – 1 on each line).
2 internal wheels can be called bonus. Each of them contains only 2 cells. The goal is for you to match 2 inscriptions: "x2" and "Respin". They will be triggered only in case of a winning combination in the outer rings.
The main task of the player is to guess which 2 symbols will appear in the central golden field on the next spin.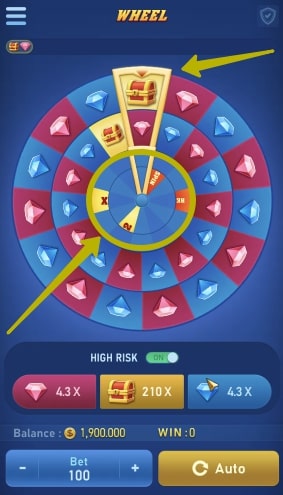 ---
HiLo is a simple game in which you have to guess the next card, namely whether it will be higher or lower than the previous one. There are only 4 main buttons in this game: High,Low, Same, Skip. It also helps a lot that the buttons have a percentage chance of success – this helps to make it easier for the player to choose.
With each next guessed card, the win multiplier increases. If the player does not guess the card, then the multiplier is reset to zero and the bet is considered lost. The "Skip" button does not affect the multiplier.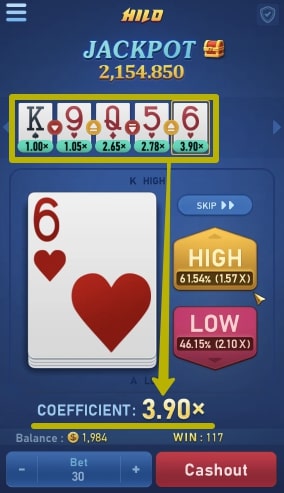 ---
Miner. I am sure that all people over 30 who had computers on Windows 95-98 remember this exciting game. A minefield unfolds in front of you and the task is to guess which of the cells doesn't have a mine. On such cells you will find coins. After the third coin is matched, the multiplier will rise above x5.88 and you will get access to the mini jackpot chest. When you open a cell with a mine, your bet is cancelled.
---
Tower – something between bitcoin scratch cards and a miner. Your task is to open the blocks starting from the bottom line, under blocks there are one of two symbols – a Star or a Stop sign. A Star is considered a winning one, the higher you climb and the more stars you open, the higher the multiplier. The Stop sign resets your winnings.
Depending on the selected difficulty level, the number of winning symbols and the size of the field will change. (Easy = 36 Stars and 9 Stops, Nightmare = 15 Stops and only 5 Stars).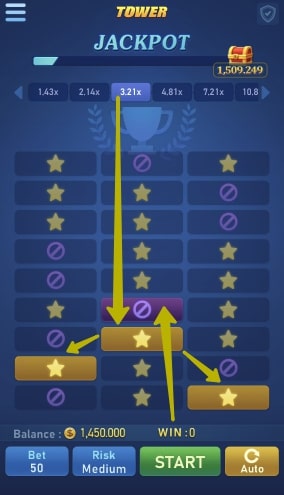 ---
Limbo & GoRush are popular crypto crash games in which you have to guess at what height a launched rocket will explode. You can place multiple bets at the same time. Each new start is carried out on average every 20 seconds. It's almost like the Aviator bitcoin gambling game, only in a more modern and colorful design.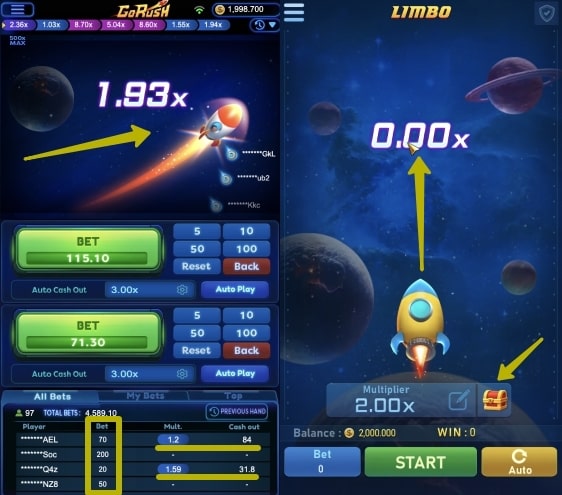 ---
Features of casino games by TaDa
| TaDa Feature | Description |
| --- | --- |
| AI & Datamining | Using to offer players the most suitable bitcoin slots for their preferences based on the database. |
| Unique missions | In slots you can complete special missions that will allow you to get special winning cards |
| Sign in prizes | When playing TaDa slots daily, gamblers can receive additional bonuses. Activity is measured using an activity calendar. |
| Must hit By | Original jackpot multiplier calculation formula with great win animation. |
| Linking Jackpot | It's a Progressive Jackpot system. The main idea that each player replenish the global jackpot basket by making his standard bets. |
---
Best TaDa slots
Wild Ace
The best user experience I got was playing Wild Ace slot (appreciated the rhyme? 😀). In this slot machine, when opening winning combinations, you are assigned one of 4 levels (Jack, Queen, King, Ace) and each of them is responsible for the win multiplier. I also really enjoyed the scatter bonus game and the chance to get extra free spins by trying luck in the classic two hidden card gamble game.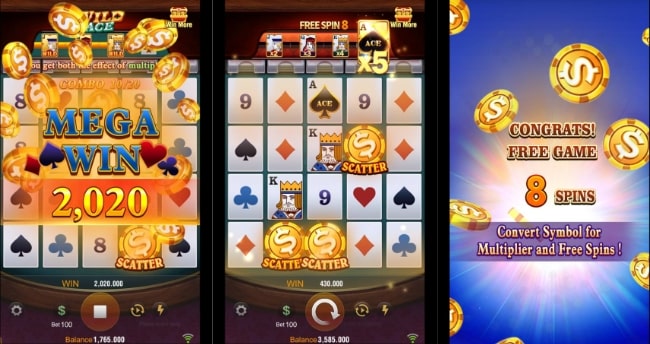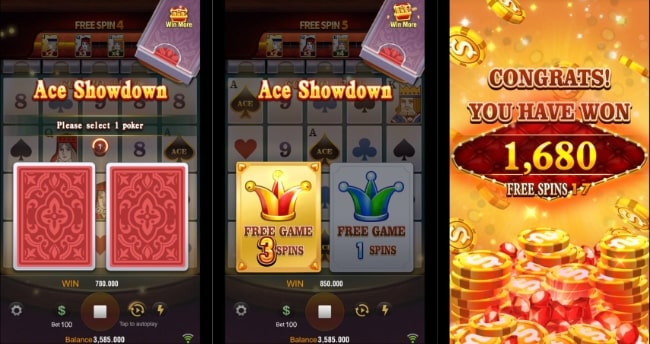 ---
West Hunter Bingo – The most unusual slot by TaDa Gaming
It took me about 15 minutes to figure out how to play this game, but once I figured it out, I really enjoyed the top-notch Bingo mix with slot paylines. Here you can see how it's look like: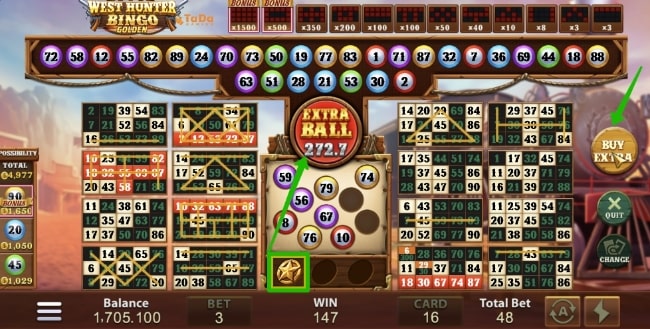 ---
Golden Land
TV shows, wheel of fortune, quizzes – all this is collected in this beautifully animated game with cool music.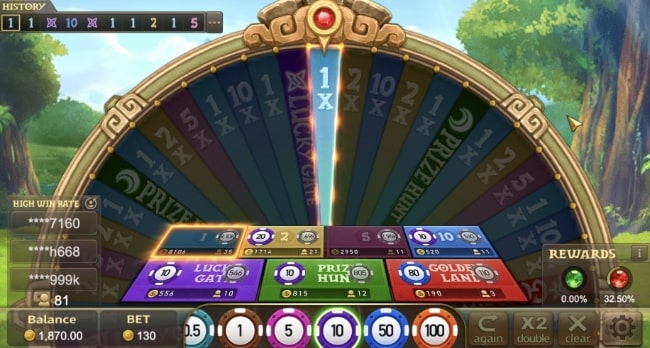 ---
Rummy
This board game is especially popular in India and at first glance it is somewhat reminiscent of poker, but be careful, it has completely different rules.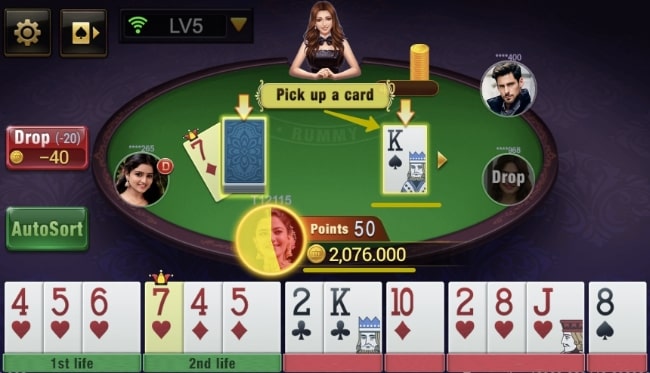 ---
Frequently asked questions:

According to our data, this happens every month, since the dynamics of the development at TaDa Gaming is very rapid.