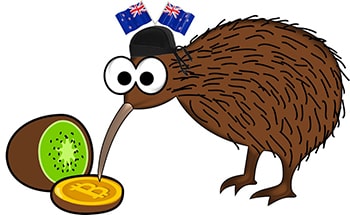 A relatively young nation on the islands in the Pacific Ocean, there is haven't the longest history of gambling, if we do not count the games that were practiced by the indigenous people. Currently, there are several casinos and tens of thousands of
slot machines
operating in the country. According to official figures,
New Zealanders spent
616 million NZZ on casino gambling in 2018/19, for slot machines 927 million dollars. Online gambling is forbidden. However, as in the case of
US online bitcoin casinos
, the law has a loophole.  More detail below?
Best New Zealand bitcoin casinos
Legislation and regulators
The gambling industry in terms of casinos and gambling establishments in the country is controlled by several regulatory bodies – the Department of Internal Affairs, the Ministry of Health, the Gambling Commission. They operate on the basis of the Gambling Act 2003 with various amendments and additions.
Land-based New Zealand Casinos
According to the report of the regulator of the gambling business for 2021, there are 6 land-based casinos in the country. The largest is located in Auckland, Sky City Auckland Casino, with 150 gaming tables, 1,877 slot machines, and 240 Fully automated gaming machines. Unlike most gambling establishments in the world, entrance to New Zealand casinos is available only from the age of 20.
Slots in New Zealand
In New Zealand, the installation of videopoker terminals is allowed, which, like in Australia, bear the slang name "pokies". They are installed everywhere – near shops, in pubs and other public places, as well as in officially approved casinos. Official data show that New Zealanders lose almost one and a half times more on pokey than on casino games. On the website of the Ministry of Internal Affairs, you can find quarterly data on the halls of slot machines with an indication of revenue.
Online casinos in New Zealand
The Gambling Act 2003 prohibits operating "remote interactive gambling" inside the country. If in a more understandable language: "gambling by a person at a distance through a communication device." So firstly, the online casinos in New Zealand do not have an outright forbidden. Secondly, the law does not prohibit citizens of the country from the opportunities to play in online casinos from other jurisdictions.
Bitcoin casino regulation in New Zealand
Okay, with online casinos it seems to be sorted out now let's analyze bitcoin. New Zealand is one of the most progressive countries in terms of introducing cryptocurrency into everyday life. Let's start with the fact that the New Zealand authorities have allowed the payment of salaries in cryptocurrency. There are several restrictions. In particular, a cryptocurrency must be pegged to at least one legal tender currency. Self-employed people will not be able to receive salaries in cryptocurrencies. And yet, such a gesture from the government clearly shows the positive attitude of the New Zealand authorities in relation to Bitcoin and other cryptocurrencies. Unfortunately, legality also carries negative consequences. In particular, any income in cryptocurrency in New Zealand is taxed, unlike Canada, in which bitcoin is recognized as a commodity and not a currency.
That is, in fact, if you live in New Zealand, two factors can push you to use bitcoin: the speed of funds transfer (deposit/withdrawal) and anonymity. Yes, these are two significant advantages but do not forget about the disadvantages of cryptocurrency, such as volatility and the impossibility of canceling the operation. However, one more important point that directly concerns bitcoin and casinos. Many experts claim that Bitcoin is the future of online gambling and this opinion is difficult to resist. This means that game developers will in the future make a bias towards the development of Bitcoin games. The same applies to casinos, which are much more comfortable with cryptocurrency, and as a result, bonuses for bitcoin players are much higher compared to users using regular currency. All this makes Bitcoin casinos in New Zealand very promising.