Salute to our regular reader. Today we are launching a new section of BitcoinCasinoTop Digest. We will collect all the most important news from the world of online gambling and share them with you. Today's summary will include the following casino news and more: DraftKings posted a solid balance sheet for the second quarter of 2021, as did Scientific Games and most US bookmakers. Spoiler alert, they are all positive. Well, almost everything. Illinois showed a negative trend, let's start with it.
Illinois is losing the passion for gambling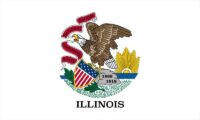 In June, Illinois players bet $ 476.5 million, up from $ 507.3 million in May. This is the lowest betting amount in Illinois since November 2020.
The daily rate of interest slowed to $ 15.9 million in 30 days in June, down from $ 16.9 million in May.
FansUnite enters the UK market
FansUnite subsidiaries Askott Entertainment and E.G.G have received gambling licenses from the UK Gambling Commission, which will allow them to supply their technology to the UK market.
Note that FansUnite has already mastered the Maltese market and is planning further expansion in Europe.

DraftKings showed a good balance for the second quarter of 2021.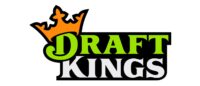 DraftKings reported for the second quarter of 2021. Revenue was $ 298 million, which allowed the company to raise its revenue forecast for the year from $ 1.21 billion to $ 1.29 billion.
Scientific Games financial results for the second quarter
Scientific Games has released financial results for the second quarter of 2021. The company says it has seen consistent growth across its business lines.
Profit was $ 880 million, up from $ 539 million last year. Another highlight for the company was the recent acquisition of the Sydney-based slot developer Lightning Box.
US casinos and bookmakers report
US casinos (BTC) and bookmakers reported record revenue for the second quarter of 2021. Revenue amounted to $ 13.6 billion, which is 26.3% more than in the same period in 2019.
It is noted that players are actively trying to catch up after last year's covid restrictions, which, not least of all, affect income growth.
The Kambi Group and Island Luck signed a partnership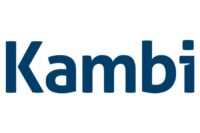 The Kambi Group has signed a long-term partnership agreement with Island Luck, which has expanded its Bitcoin online sports betting business in the Bahamas. Both companies hope for fruitful cooperation.
Betsson bought Inkabet
SW Nordic, a subsidiary of Betsson, signed an agreement to acquire Inkabet. The acquisition will strengthen its market position and expand Betsson's presence in Latin America, a strategically important region for the company.
AWS Malta fined on 270 thousand
FIAU (Malta Financial Intelligence Analysis Division) announced that AWS Malta (local payment) was fined 502 thousand euros for a violation related to money transfer. According to the FIAU, a Sri Lankan citizen sent about 1 million euros to friends in 3 years, while his total savings amounted to about 270 thousand dollars. Interestingly, due diligence, in this case, began only after the FATF added Malta to its gray list of countries. The fines affected not only payment systems but also licensed casinos.
iGN: Anyone who has accounts in Malta, we advise you to pay close attention to this situation and not keep large balances, as in the future such fines may fall on your shoulders.
Bitcoin – Dollar rate at 8/9/2021: